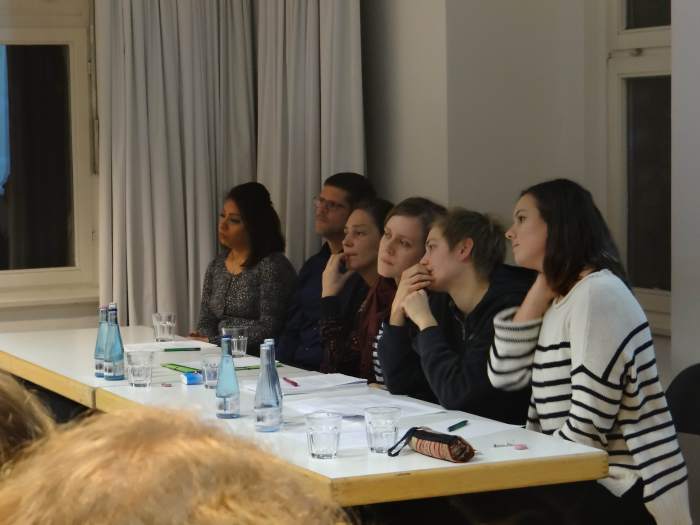 Click HERE to listen to the RADIO F interview with Camila von Hein, Lena Nahrwold and Katharina Epstude, three of the authors of the book "Living in Refugee Camps: Women´s Perspectives and experiences", launched on the 16.12. at the Werkstatt der Kulturen, in Berlin. To order your book, click HERE.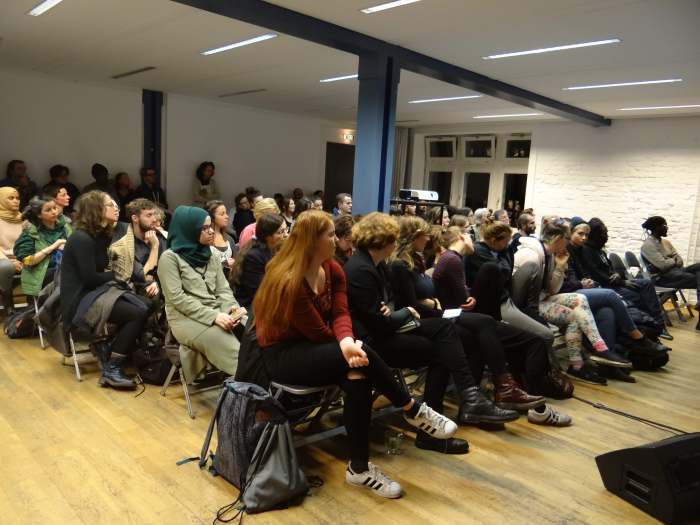 This book is our first colaboration with an university and it has been a gratifying experience because we were dealing with a group of political active students. From the beginning of the process to the release of the book, we could tell we were working with young women who have that sparkle in their eyes, indicating a critical view on the institution, an interest in cultivating intellectual insight, imagination, inquisitiveness, risk-taking and finally social responsibility in order to join the struggle for justice. We believe that the University must involve itself in the issues of the times, must raise some serious questions about its relationship to the larger society and finally become what it is suppose to be: a pedagogical space that disrupts, disturbs, inspires and energizes young people to be individual and social agents.
We also thank research associate and lecturer Kristina Dohrn and Professor Hansjörg Dilger for providing conditions within the institution in order to expand the capacities of the students.
---
International Women* Space is a feminist, anti-racist political group in Berlin with refugee and migrant women* and non-migrant women* as members.
All author posts