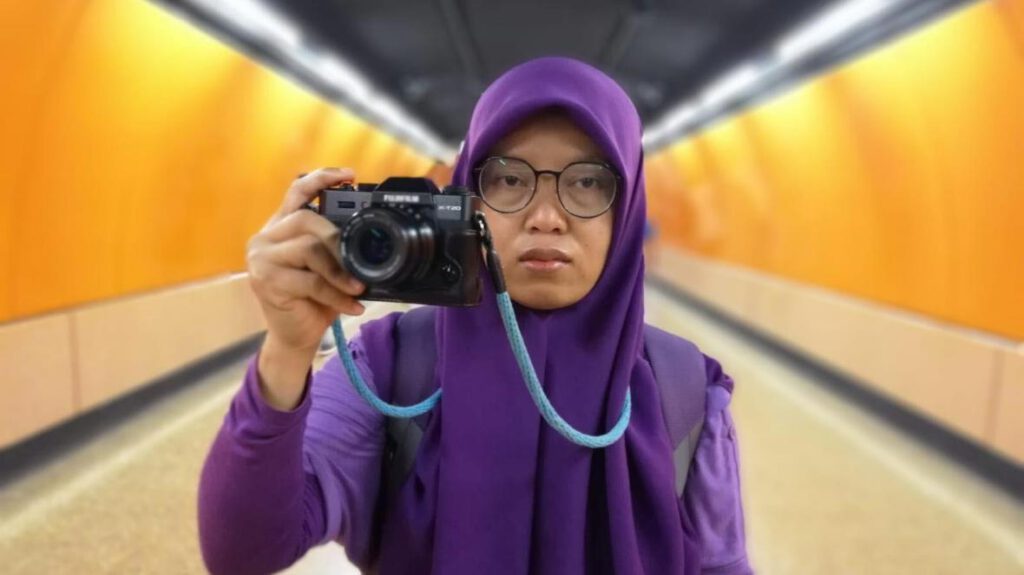 Last week, IWS had a visit from Yuli Riswati who told us about her experiences, organising, campaigning for migrant domestic workers' rights and reporting on the protests in Hong Kong. She was not able to join us at the demo yesterday, but she wrote us a message of solidarity that was read out:
I would like to extend a very warm welcome to all of you here who have joined today's mass action to celebrate International Women's Day.
It is truly a pleasure for me to convey this message of solidarity to you.  When we as women around the world try to connect to each other to celebrate and honor women of the past, present and future by continuing to struggle to break the system that still supports and confines and marginalizes women, that's where we all begin to win.  Spirit!
On International Women's Day there are many things and reasons for celebration, reasons for a moment to stop and re-evaluate, memories, inspiration, time to respect loved ones and admiration in the world and especially in Germany. 
Like theme of women's world day this year "I am Generation Equality: Realizing Women's Rights", so it is not a party, It is a fight for Women's Rights!
As a woman who trying to fight for and voice women's rights through writing, a woman who is a migrant domestic worker, and has experienced the pain of discrimination, illegal detention and deportation, an important lesson I have learned over the years is that there is actually an inequitable access to information  and education coupled with the poor system of government everywhere that has prevented women from advancing, equal and fulfilled their rights.
We as women need changes in systems and good governance that can give us the opportunity to share the power to make decisions in politics, in economic and social life, in public administration and even in our own homes.
Let's rise, and join hands to fight together.  No matter where we stay, No matter from which angle peoples look at you, Women's Day is the perfect to say: we are proud be women.
As we celebrate this year's International Women's Day, let us also remember that the struggle is far from over.  Women's empowerment and struggle should not be reduced to individual success stories.  It must be about collective well-being and justice for the collective!  For women, be it domestic workers, migrants, refugees and all!
Progress in women's rights takes place step by step, and each victory becomes the foundation upon which it can be built.  It is our duty together to continue holding hands, struggling and building until we have raised a platform high enough to change the earth's horizons.
Germany, 2020
---
International Women* Space is a feminist, anti-racist political group in Berlin with refugee and migrant women* and non-migrant women* as members.
All author posts