IWS' speech, read by Lavender Samuel at the SOLIDARITY IS NOT ENOUGH – IT IS ABOUT RESISTANCE demo on the International Day of the Elimination of Violence against Women* – 25th November 2020
Violence against women is of pandemic proportions. Racism and discriminatory practices based on skin color, country of origin, gender and class kill women everywhere on daily basis. The covid 19 pandemic is one more challenge we are having to deal with in a world that is historically brutal to women.

For women seeking asylum in this country the Covid 19 pandemic worsened a situation that was already miserable. And we mean the isolation and invisibility of migrant women living in refugee camps. An isolation and an invisibility that killed Rita Awour Ojunge, whose assassination is still an open criminal case, whose assassin was never found. A case led by a white police force that couldn't care less if a woman's Black body was missing.

With or without the Covid 19 pandemic, deportations continue to be business as usual police continues to be called against women in refugee camps as usual. What is different with the Covid 19 pandemic is that now many of us can be sent back to regions of the world where states have failed to an extent. That no protection is given, not against a virus, not against anything.

And who's to blame? The greed of the patriarchal-capitalist colonial system that has sucked out the raw materials of the Global South leaving millions exposed to a kind of violence that leave us with no other choice but to migrate. To come knocking at the doors of Fortress Europe that is ready to push us back using their Frontex to kill us at the borders.

Those who survived the journey to Europe know it all too well and that is why we want to address the problem by saying the right-wing shit alone is not responsible:

For the externalisation of borders
For the rise of racism in the police
For the export of weapons
For the shady deals done between Europe and dictators
For the support of coup d'etats
For the stealing of the resources of the global south
For the wars and impoverishment in the Global South

There is a complicit alliance. That must be stopped. If the political class that calls itself left wants legitimacy they must listen to our demands. And as migrants we want to repeat: We are here because you destroyed our lands!

Stop with the plundering! Stop making alliances with fascists that offer you a free and cheap access to our resources. Enough of this colonial patriarchal-capitalist system!

Hoch die Alliance of Internationalist Feminists!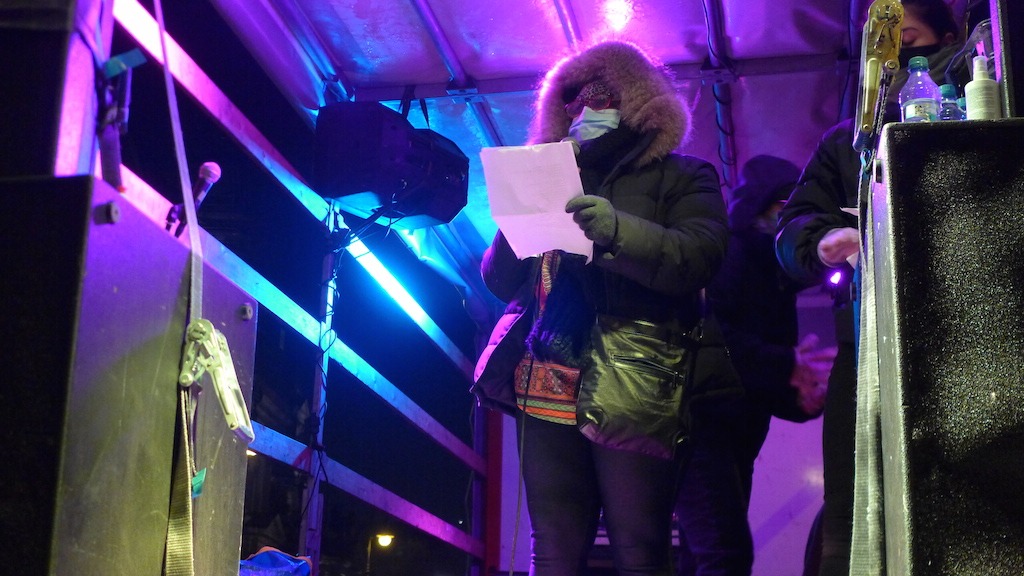 ---
International Women* Space is a feminist, anti-racist political group in Berlin with refugee and migrant women* and non-migrant women* as members.
All author posts