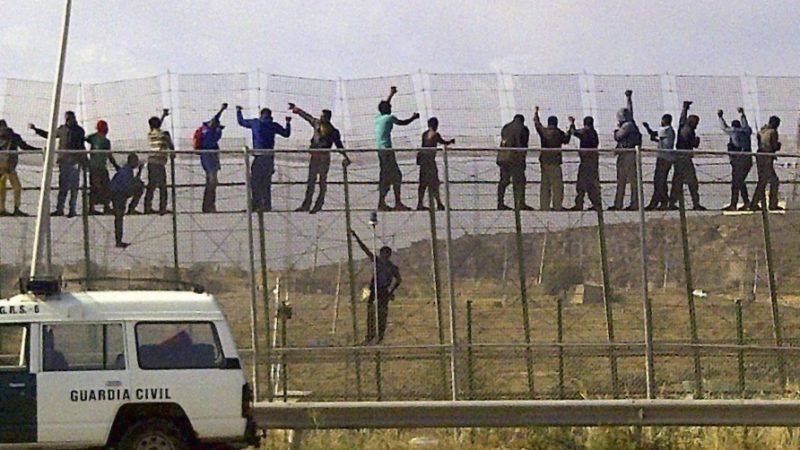 Let's talk about the EU's borders in Africa
Let's talk about the EU's borders in Africa, Let's talk about those who arrive: A decade of European border imperialism
_______________
The uprisings in North Africa in 2010 and 2011 changed the political landscape of the region. They also changed the socioeconomic realities for millions. One effect of the "Arab Spring" as well as the mounting crises generated by global capitalism has been an increase in migration and attempted migration from Africa to Europe in the last decade.
This roundtable brings together activists working on borders and migration in Africa and Europe. In an informal style, and using visuals and words, we will explore together the effects of the European Union's "externalized borders" policy on stabilizing authoritarian regimes and human rights violation on both sides of the Mediterranean. Amongst us are those who arrived in Europe, despite every attempt to stop them. Centering resistance, we will ask: how can we create a better terrain of struggle – inside and across borders- against the EU's murderous migration and border regime?
This event is organized by SudanUprisingGermany in collaboration with NAWARA Berlin, as part of Hur/k حر\ك : Eighteen days of events in commemoration of the revolutions in the NAWA (North Africa and West Asia) region.
The event will be livestreamed on @SudanUprisingGermany Facebook page.
Stay tuned for the full حر\ك programme: https://www.facebook.com/NawaraBerlin
Photo: border fence between Melilla (Spain) and Morocco, 2014. Credit: EPA/Paco Guerrero.
—
More information: https://fb.me/e/3rdONIM8w