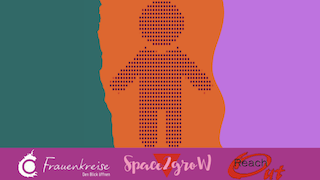 Workshop "Rassismus bei Inobhutnahme" – Kooperation zwischen Frauenkreise Berlin, Reach Out e.V., KOP Berlin und URRM Karlsruhe
(Deutsche Version)
IW*S nimmt an dieser Veranstaltungsreihe Teil, bei der Rassismus in der Inobhutnahme durch Jugendämter thematisiert wird. Mit einem Schwerpunkt auf die Auswirkungen rassistischer Einstellungen und Einblicken in die strukturellen Mängel, hat diese Veranstaltung zum Ziel, Wiederstandsstrategien für den Schutz von BIPOC Kindern in diesen problematischen Situationen zu finden. Diese Veranstaltungsreihe ist eine Fortsetzung vom März 2023. Betroffene können in diesem Rahmen ihre eigenen Geschichten berichten und Erfahrungen teilen, ein Netzwerk schaffen und Awareness verbreiten. Diese Platform bietet die Möglichkeit, die rassistischen Dimensionen und Prozesse, die von den Jugendämtern auf mehreren Ebenen verübt werden, zu diskutieren.
Diese Veranstaltungsreihe findet an zwei aufeinanderfolgenden Tagen statt:
Freitag, 17. November 2023, 17:00-20:00 (Präsentation and Panels)
Samstag, 18. November 2023, 11:00-14:00 (Workshops) 
Ort: Berlin, Choriner Str. 10, 10119 Berlin, Deutschland
Um an dieser Veranstaltung teilzunehmen, melden Sie sich hier an: https://www.frauenkreise-berlin.de/events/rassismus-bei-inobhutnahme-in-kooperation-mit-reach-out-kop-berlin-und-urrm-karlsruhe-2023-11-17-17-00
(Englische Version)
IW*S will be a part of this workshop event series, which focuses on the racism of "Jugendämter" (youth welfare offices) in the field of child care.  The discussions will place an emphasis on the impact of racist attitudes and provide insights into structural shortcomings, with the aim to develop strategies of resistance for the protection of BIPOC children in these problematic situations. This series is a continuation of an event in March 2023. Affected persons use this space to tell their stories, to create a network and to spread awareness. This serves as a platform to discuss the racist dimensions and procedures carried out by the Jugendämter on multiple levels.
This event series takes place on two consecutive days:
Friday, November 17th 2023, 17:00-20:00 (presentations and panel talk)
Saturday, November 18th 2023, 11:00-14:00 (workshops) 
Location: Berlin, Choriner Str. 10, 10119 Berlin, Deutschland
To participate in this event sign up here: visit https://www.frauenkreise-berlin.de/events/rassismus-bei-inobhutnahme-in-kooperation-mit-reach-out-kop-berlin-und-urrm-karlsruhe-2023-11-17-17-00