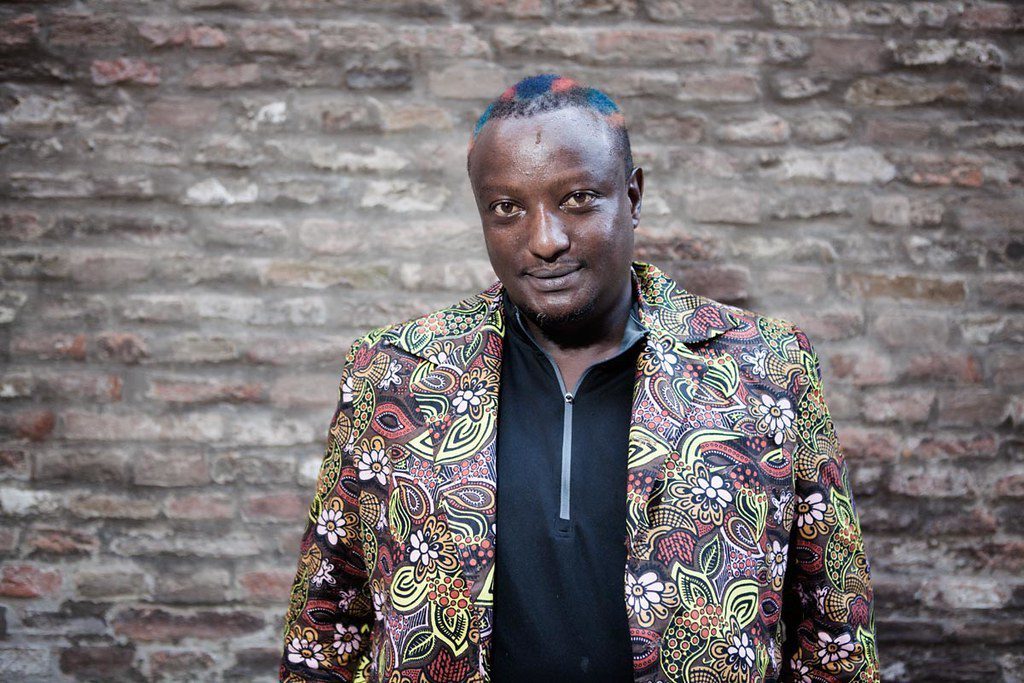 I am deeply saddened by the recent death of Kenyan writer and gay rights activist, Binyavanga Wainaina. He was a literary and political force. He had the courage to criticise Christianity, homophobia, and the coloniality of middle class values; how these prevent us from existing, living and being whole.

I was in contact with him in 2016 when he was in Berlin, where he suffered a racist attack from a taxi driver. He weaponized his skills as a writer and wrote an article about his experiences, touching on the topic of the violence against refugees and migrants in Germany – using his platform as a writer to make public something that is an everyday reality for so many of us.

Wainaina refused to die in so many ways; people wanted to kill his spirit; people wanted to kill him because of his sexuality, his opinions, his positions.

So let's keep his memory alive.

Jennifer Kamau, IWS, May 2019
Wainaina's tragic death at the age of 48 is just days before a landmark court ruling in Kenya will decide whether to abolish colonial laws that criminalise homosexual activity.
We are re-reading Binyavanga's seminal text on the colonial gaze:
HOW TO WRITE ABOUT AFRICA
Always use the word 'Africa' or 'Darkness' or 'Safari' in your title. Subtitles may include the words 'Zanzibar', 'Masai', 'Zulu', 'Zambezi', 'Congo', 'Nile', 'Big', 'Sky', 'Shadow', 'Drum', 'Sun' or 'Bygone'. Also useful are words such as 'Guerrillas', 'Timeless', 'Primordial' and 'Tribal'. Note that 'People' means Africans who are not black, while 'The People' means black Africans.
Never have a picture of a well-adjusted African on the cover of your book, or in it, unless that African has won the Nobel Prize. An AK-47, prominent ribs, naked breasts: use these. If you must include an African, make sure you get one in Masai or Zulu or Dogon dress.
In your text, treat Africa as if it were one country. It is hot and dusty with rolling grasslands and huge herds of animals and tall, thin people who are starving. Or it is hot and steamy with very short people who eat primates. Don't get bogged down with precise descriptions. Africa is big: fifty-four countries, 900 million people who are too busy starving and dying and warring and emigrating to read your book. The continent is full of deserts, jungles, highlands, savannahs and many other things, but your reader doesn't care about all that, so keep your descriptions romantic and evocative and unparticular. …read more on granta.com
And also his comments after being attacked by a taxi driver in Berlin in 2016:
"I feel black, dirty"
Kenyan author and outspoken gay rights advocate Binyavanga Wainaina took to Facebook today (June 1) to detail an attack he says he suffered at the hands of a taxi driver in Berlin. In his characteristic stream-of-consciousness style, the author of One Day I will Write About This Place and the famous essay "How to Write About Africa" says he came to blows with a cabbie before a flight to Tanzania to see his "inlove."
"The cab was waiting. I got in, sat down carelessly and started to look for the address for where [I] was going on my phone. And the website of the clinic I was going to was one of those that maybe don't fit a phone so well. Any way it took a long to me to get the address. Clearly the taxi driver was not a patient guy. He asked me several times to hurry it, but [sic] the meter is running, and I am paying him?" …read more on Quartz