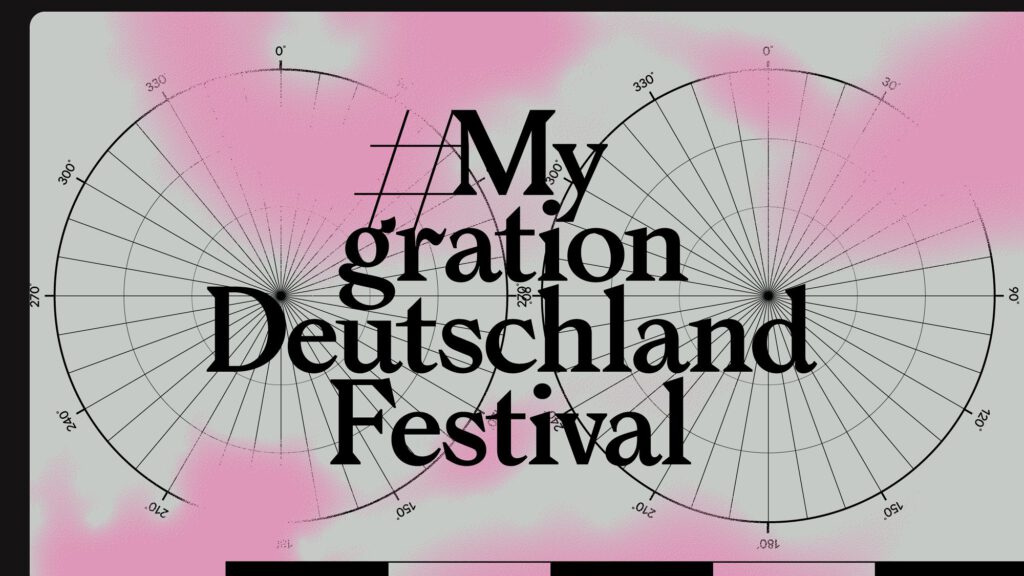 POSTPONED! Mygration Deutschland Festival
#Mygration #MyNarrative
**English below**
✨KOSTENLOSE VERANSTALTUNG
Wir möchten Dich zu unserem zweitägigen #Mygration Deutschland Festival in der Forum Factory in Berlin einladen. Es wird Musik, Essen, Kunst, Lesungen, Workshops und Vorträge von Menschen mit unterschiedlichem Hintergründen und Erfahrungen geben.
#Mygration empowert diejenigen, die in der deutschen Gesellschaft sonst als "die anderen" gelten. Hier kommen Menschen verschiedener Generationen, Geschlechter, Glaubensrichtungen, sexueller Orientierung, nationaler und sozialer Herkunft zusammen und erfahren statt Ausgrenzung ein Gefühl von Zugehörigkeit und Solidarität.
Die Geschichte deiner Migration und die deiner Liebsten ist eine von vielen. Durch das Teilen deiner Geschichten können wir uns über Unterschiede und Gemeinsamkeiten, über Zeit und Raum hinweg miteinander verbinden. Wir möchten eine Gemeinschaft erschaffen, die vielfältig und kollektiv ist und möchten deine Erfahrung, wie Du dein Leben in Deutschland aufgebaut hast, feiern und miteinander teilen. Deine Erzählung kann uns trösten, deine Erfolge können uns stärken und die Gesellschaft
kann besser verstehen, wie einzigartig die Geschichte eine*s jede*n Migrant*in ist.
#Mygration möchte Dir auf deine Weise einen Raum für deine Existenz, Geschichte und Erzählungen bieten …
//
EN
FREE EVENT
We would like to invite you to the 2-day #Mygration Deutschland Festival at Forum Factory! There will be music, food, art, readings, film, workshops and talks from people with different backgrounds.
#Mygration wants to empower through the shared feeling of other and to replace it with a sense of belonging; connecting generations, genders, beliefs, ethnicities, sexual orientations and communities.
Your story of migration, and that of your loved ones, is one of many. Sharing your stories allows us to make connections through differences and similarities, across time and space. As we shape a society that is diverse, collectively, we want to
celebrate and share your experiences of building a life in Germany. Through this, we can find solace in your narrative, be empowered through your successes and the wider society can better understand how unique each migrant's story is.
#Mygration wants to provide a space for your existence, history and narratives in your own way…
//
PLEASE SUPPORT THE CROWDFUNDING CAMPAIGN: https://www.startnext.com/mygration-festival-support
The 2500 euro goal will be used to cover unfunded costs, which are:
Language interpreters
Sign language services
Photography
Event moderation
Costs of printing and installing online shared stories
Cinema screenings
Merchandise design costs
Merchandise production costs
Once the goal of 2500 is realised, we will split and donate some of the money to International Women* Space and Arts of The Working Class.
//
Facebook Event: https://www.facebook.com/events/186433332592033/
Next Event
Date

28 Apr 2023

- 10 Oct 2023

Time

All Day