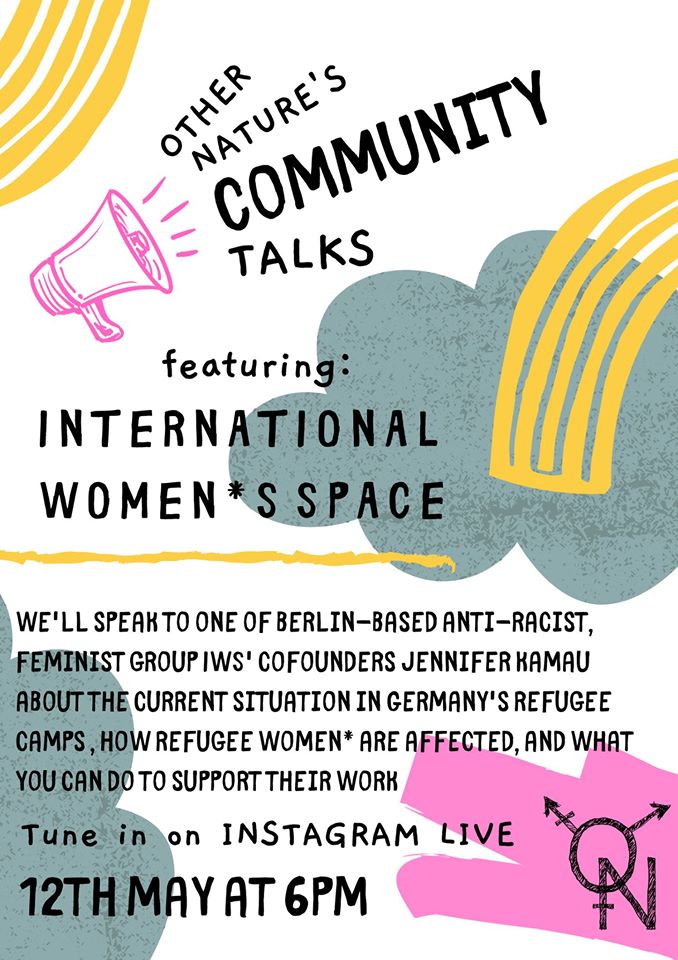 Other Nature alternativer Sexladen Community Talks – Instagram Live
Many queers and feminists have spent their entire lives creating communities in a world that often feels alienating, and the corona epoch is no exception! Though it may seem on the surface that we're isolating, this pandemic has also called for a burst of creativity, solidarity and coming together– because that's how we survive. Tune in on Instagram Live for the new Community Talks program to hear from different community organizers, sex educators, and sex workers about the amazing work they're doing and the tips they have for staying connected, staying strong, and staying sensual!
Jennifer Kamau of International Women* Space will be featured on the Community Talks program on May 12 at 6pm.
>> Instagram: https://www.instagram.com/othernatureshop/
>> Facebook: https://www.facebook.com/OtherNatureSexladen/photos/rpp.195684863820953/3010881315634613/?type=3&theater
Next Event
Date

28 Apr 2023

- 10 Oct 2023

Time

All Day